Lubavitch Day Camp
LDC began almost 40 years ago in response to the call of the Lubavitcher Rebbe, Rabbi Menachem Schneerson obm to reach out to Jewish children during the summer months. The Rebbe stressed that while summer is a time to relax it is not a vacation from Torah study. In fact, through a carefully organized summer program children can enrich their Jewish spirit and nurture their soul. The Rebbe underscored that camp can and should complement school studies. Furthermore, for youngsters without a formal Jewish education, camp serves as the sole source of Jewish learning.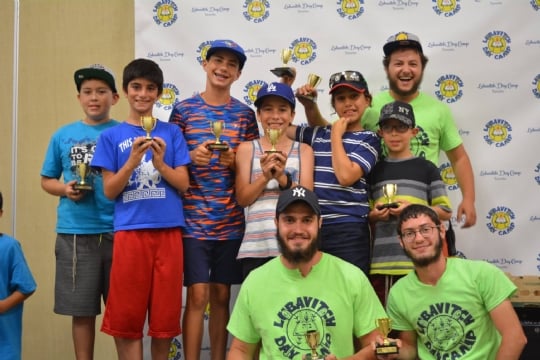 More than 600 campers, some as young as 2 years of age, enjoy a wonderful summer at LDC each summer. Those in need are awarded a scholarship on a sliding scale.
The campers divided into four divisions enjoy a customized program. Each battalion is a self contained cell and benefits from a tailored schedule and agenda. No effort is spared in order to ensure an exciting program under the supervision of selected counselors. In order to facilitate working parents, nutritious lunches and door to door transportation is provided.
For more information please visit  CampLubavitch.ca